Saturday & Sunday are meant to be for hari gegolek to me! Gegolek la sgt. Saturday morning after gi 'tunjuk muka' kat tempat keje. Tengahari je aku cabut balik umah! Ujan beb.. dah lar pagi tuh aku dah berhujan gegara payung ku tertinggal kat tmpt keje! Ambek ko.. kan dah berhujan.
Sampai umah je, aku mandi! After mandi, aku pun bentang la tilam lektrik... on lektriknya. Then aku pun apa lagi, wat larian la! Menonton sambil menikmati kepanasan tilam di kala hari ujan! Huhuhu.. aku marathon citer² korea yg aku pinjam dari kawan.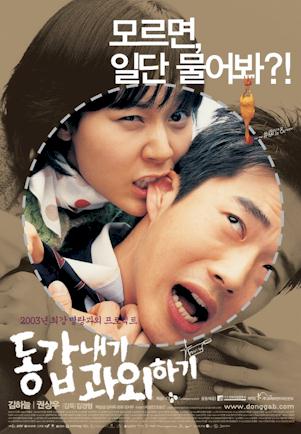 My Tutor Friend
Kwon Sang-woo
- Kim Ji-hoon
Kim Ha-neul
- Choi Su-wan
100 Days With Mr. Arrogant
Kim Jaewon ... Ahn Hyung-jun

Ha Ji-won ... Kang Ha-yeong
A Millionaire's First Love
Hyun Bin
starred as Kang Jae-Kyung
Lee Yeon Hee
starred as Choi Eun-Whan
Life. Is. Colourful. To. Make. My. Life. Wonderful.